Quality is the focal point of Boylston Drywall and Plastering's philosophy and business mission.
The company was founded with the singular purpose of delivering customer service and quality beyond expectations. We at Boylston Drywall and Plastering do our best to improve our commitment to quality and customer service. Working toward a shared vision with our clients, we constantly strive for superior results today and in the future. Our reputation for unconditional commitment to customer satisfaction comes directly from a management style designed for on-time, on-budget project completion.
WHAT BOYLSTON DRYWALLL & PLASTERING HAS TO OFFER
___________________________________     __________________________________
  V
Residential Drywall & Plastering & More
DRYWALL
Trust the experienced professionals from Boylston Drywall & Plastering for all your residential drywall installation and repair needs, including new construction, historical and repair work.  Our experience will ensure you the quality results you expect!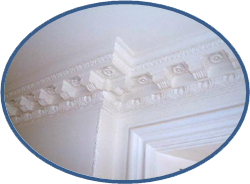 PLASTERING
No job is too big or small for us. Our customers deserve to be given the attention that Boylston Drywall & Plastering strives for. We are extremely proud to be a leader in all your plastering needs, including horse hair plastering repair and more.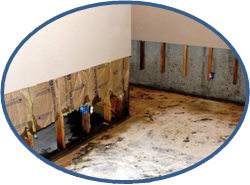 RESTORATION & REPAIRS
Have you been a victim to fire, water or smoke damage? Boylston Drywall & Plastering can deal directly with your insurance to ensure your property is restored to its previous condition.  In addition, we can inspect and repair as necessary all damaged walls, whether from water, ensuing mold or fire and smoke damage.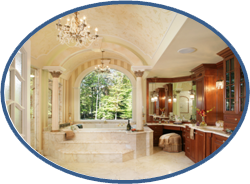 REMODELING & RENOVATIONS
Boylston Drywall & Plastering is proud to also offer a variety of remodeling and renovation work. From kitchens and bathrooms, painting, basement renovations and more, Boylston Drywall & Plastering can make your vision become a reality. Let us help you restore or enhance your home or business to its full potential.
"I wanted to let you know that Brian and his team could not have been nicer to work with. And they were so meticulous with their care, putting drop cloths and plastics sheets everywhere so as to minimize the cleanup. Thank you for identifying people that are so careful and can be trusted. It truly made the disruption much easier to handle. And of course, thank you again for managing this whole process. I want you to know it does not go unappreciated.!!! Thank you for being so professional."
Michael G. Kane
G. Kane Properties, Inc.
Ashland, MA
Serving the following areas: Boston, Metro West, Lowell, North Shore, South Shore, Worcester County, Lunenburg, Fitchburg, Leominster, Townsend, Shirley, Lancaster, Ayer, Boxboro, Hudson, Sterling, Worcester, West Boylston, Westford, Groton, Chelmsford, Tyngsboro, Dracut, Needham, Dover, Newton, Lexington, Burlington, Framingham, Ashland, Dedham, Waltham, Weston, Newbury Port, Amesbury, Gloucester, Marblehead, Manchester by the Sea, Rockport, Essex, Berlin, Bolton, Clinton, Westminster, Lancaster, Bedford, Marlborough, Andover, Carlisle, Cambridge, Chestnut Hill, Dunstable, Groveland,  Harvard, Lawrence, Newbury, Stow, Tewksbury, Wilmington, Wakefield, Reading, North Reading.